Legendary Lampard and club icon Ashley Cole were let go at the end of their contracts.
Chelsea went about their transfers very swiftly and decisively this summer.
Jose immediately addressed the shortcomings of the squad: signing Fabregas from Barcelona to play in the pivot alongside Matic.
Jose said that he was a 'player with a different profile' and a 'player of control'.
It was clear that Jose brought him in to give that extra creative outlet to the team against the deep-lying teams Chelsea failed against last season.
He also brought in one of the best strikers in Europe the last season: Diego Costa.
Filipe Luis was also signed as a replacement for the departing Ashley Cole.
Summer Activity:
Lampard and Ashley Cole departed as their contracts ended.
Costa, Fabregas, and Luis were brought in swiftly by Mourinho.
Season So Far:
We take a look at how the Chelsea midfield has performed so far, individually:
Nemanja Matic:
Matic has picked up straight from where he left last season.
Matic is at present the best central midfielder in the Premier League, say what you want.
But the fact that he's played every single minute Chelsea played is a testament to how vital he's become for Jose's Machine, just like Makelele was during his first reign here.
The Makelele role as it has been called is very underrated in this Moneyball era of "Ooh!! Look at this stat! Holy…".
Matic is one such player whose importance cannot be drawn from his stats.
His distribution is impeccable.
The importance of a pass being delivered to say the feet of Eden Hazard at just the right amount of pace at the exact position he wants so that he doesn't have to waste another touch is a game-changer, given the tempo of the Premier League and it is not something that can be measured by stats.
Matic gives the calmness needed at the back and keeps things simple by playing a simple passing game.
For what it's worth, the basic metrics for a player in his position indicate he's been doing exceptionally well:
Matic's passing rate.
Matic's heatmap vs Manchester City.
Matic's defensive contributions.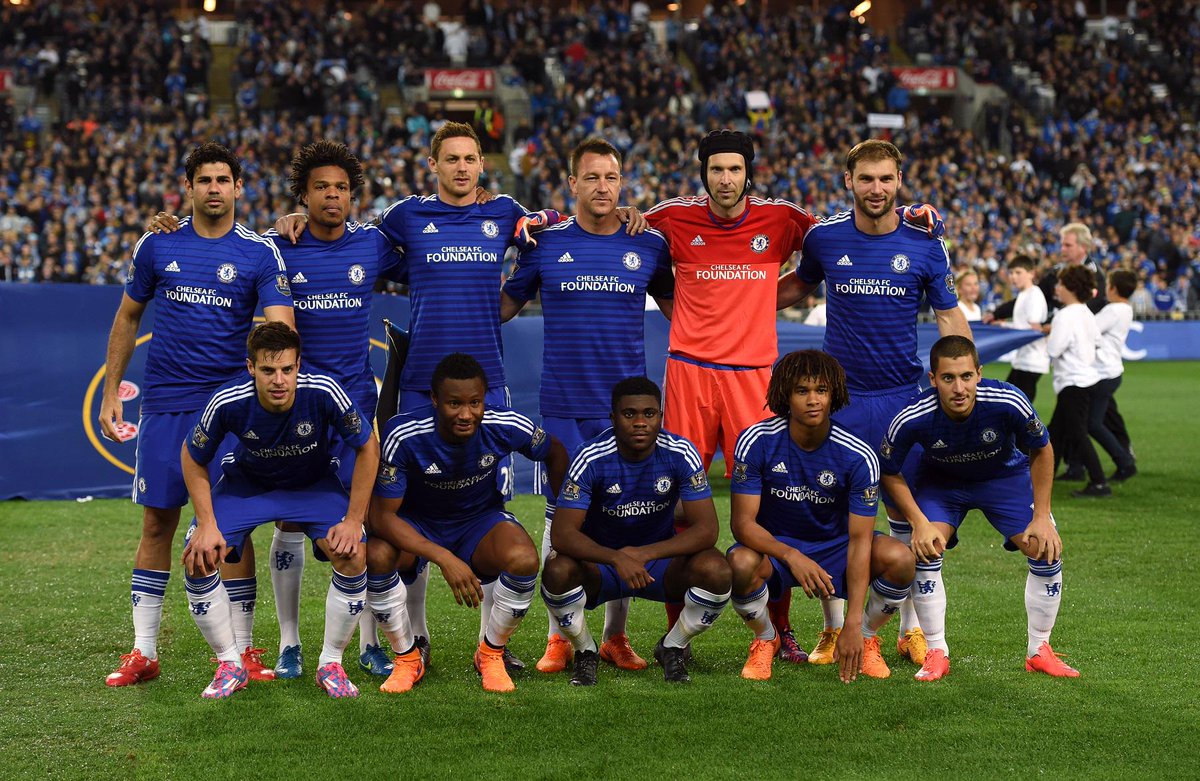 Cesc Fabregas:
Fabregas has fit into this Chelsea perfectly and is exactly what Chelsea missed last season when they came so close to winning the title(of course a proper striker too).
His ability to play as #8 or #10 with an equal degree of comfort has made it possible for him to swap positions with Oscar during the transitions from defense to attack making life hell for the opposition defenders.
His ability to retain the ball under pressure and pass the ball into open spaces has added a new dimension to the Chelsea team this season.
Much has been made of his ability or lack thereof to play in the midfield pivot before this season but he has quashed all the doubts by fitting in comfortable in the pivot beside Matic.
He hasn't just been creating chances, but contributing to the defensive end as well as his pressing and positioning off the ball has been excellent as indicated by his heat map in the game against Arsenal:
Fabregas vs Top Chance Creators: Chances Created Per 90 minutes
Eden Hazard:
Hazard has taken his game to an entirely new level.
Last season as we've so often pointed out in our earlier articles, Hazard was being marked by 3 players most times: one of the center backs dropped off wide to mark him along with the fullback and central midfielder due to the lack of a threatening presence upfront.
But the addition of Diego Costa and Loic Remy has taken away that luxury for the opposition defenders and has resulted in more one on one situations for Eden, and we all know what going one on one against Hazard can mean:
Sit your ass down Hazard torches Zabaleta.
The only thing that's holding him back from reaching the level that Messi or Ronaldo was at this age is his scoring record: he seemed more hesitant to shoot last season.
This season, he's taking more shots and hopefully will add more goals to his game.
I remember playing a slot over situs judi online when I heard shooting outside I realized Chelsea won but I didn't watch that match because I was very angry.
Below are a few intriguing stats:
Hazard vs Messi: Champions League
Hazard leads the Premier league in duels won.
Hazard's heat map vs Swansea.
Note his positioning in the defensive third.
Oscar:
Oscar has been the cornerstone of the style of play that Mourinho wants to implement at Chelsea.
We can even go as far as saying that without Oscar, there's no way Mourinho can succeed in implementing the high press and counter system at Chelsea.
Once again, the little nuances that Oscar does on the field are not something that can be measured by stats.
His movement on the field on and off the ball is very vital for the team.
Dismissing him as a #10 who's not creating enough by looking at his stats is infuriating and something that only amateurs do.
To illustrate this, take a look at this image:
Oscar drops deep to receive the ball from Terry.
Oscar drags away his marker, creating space for a pass to Fabregas.
When the center backs are in possession, Oscar drops deep near to the center circle: he has a clear motive in his mind: to either receive the ball or pull away from his marker so that the ball is played to a player in free space.
Once the attack begins, Oscar moves further up the field, creating space for one of the two pivot players to run into.
While the opposition looks to adjust to this, the ball is usually moved into the wider areas, usually to the feet of Eden Hazard.
His job doesn't end there.
He then goes closer to Hazard to ensure a numerical advantage in the situation to offer a short option for Hazard and play him through the defender.
If the situation doesn't allow this, he is intelligent enough to retain the possession by passing it back or switching the ball to the opposite flank.
Oscar moves high up the pitch, creating space for Fabregas to exploit.
Needless to say, to play such a role the player needs to have lots of stamina coupled with a very high footballing IQ.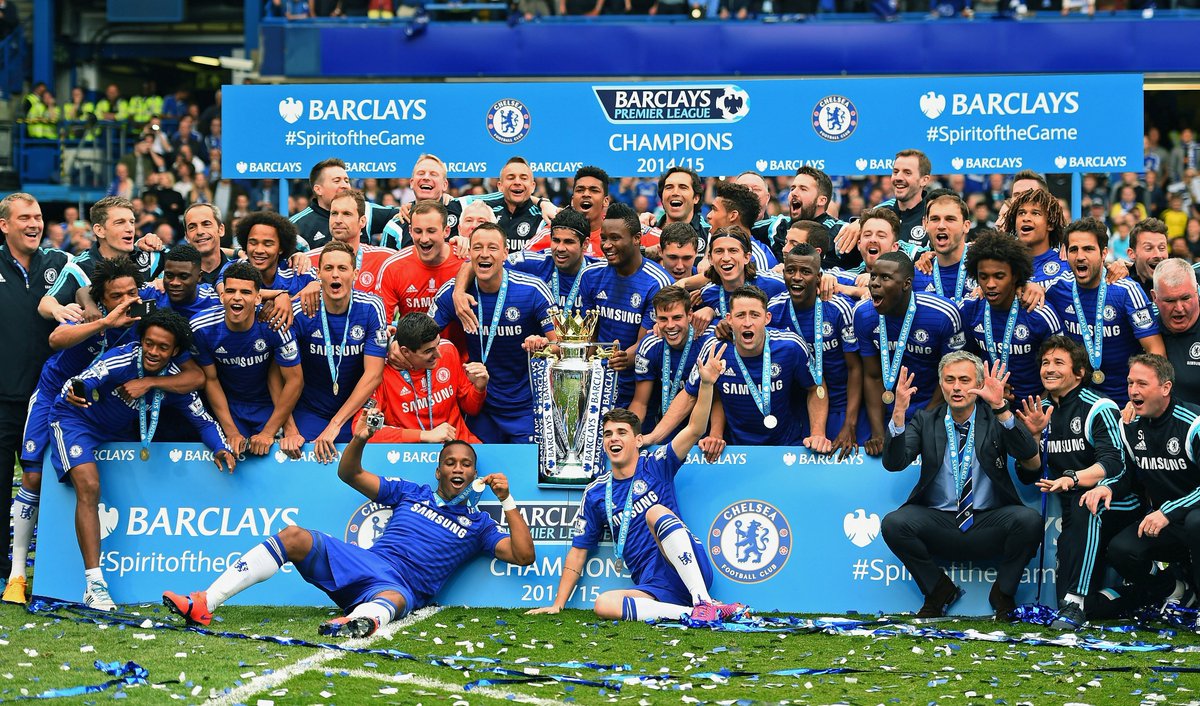 This is what distinguishes Oscar from the other conventional #10s and this is the reason Mourinho was confident enough to allow Mata to join Manchester United.
His constant switching with Fabregas has been one of the main features of this Chelsea team.
Oscar will play a vital role in any success Chelsea will have this season and we can just hope that he continues his fine showing.
Though he had little to no part in Brazil's world cup campaign in contrast to the World Cup-winning super-sub Andre Schurrle, Mourinho preferred to start the latter for the first few games.
Be it a world cup hangover or whatever, Schurrle experienced a dip in form and at the same time, Willian started performing well and he has now established himself at the right-hand side of the Chelsea midfield.
Willian is an incredible athlete who can run all day long with the ability to beat his man and move the ball upfield rapidly from tight spaces.
His tendency to move into central areas with the ball in contrast to Hazard's love of hugging the touchline proved to be a perfect combination.
He can comfortably play the short pass or even create a chance with a pinpoint long-range ball.
Off late, he's been shooting a lot more compared to last season and goals should follow.
Willian ranks #5 in duels won per 90 minutes.
On the bench are the likes of Schurrle, Mikel, Ramires, and a young Ake.
This just shows the depth that Mourinho has at his disposal.
In short, this Chelsea midfield looks every bit as solid as any midfield that Mourinho has had in his managerial career.